Har jag börjat hallucinera, tänker ni nu. Har Linnéa, som inte uppdaterat sin blogg på typ ett år, lagt upp ett blogginlägg? Då skulle jag vilja meddela att du inte alls hallucinerar för det har jag sannerligen. Vi får väl se hur länge detta håller i sig och hur frekvent det blir, men jag är lite sugen på att dela med mig av mitt liv till er igen.
Jag tycker vi börjar med inte bara ett, inte två utan tre stabila BBC-tips (okej är inte 100 på att de går att se i Sverige men ni löser väl det med något VPN-aktigt, eller hur?).
Först – Informer
Vill börja med att säga att jag inte har lätt för att fastna för serier. Dom kan vara bra, men jag blir sällan så emotionellt engagerad som andra verkar bli. Jag har aldrig gråtit efter sista avsnittet liksom. Jag har fortfarande lite kvar att se på the Wire. Men Informer. Jag var nästan stressad under det näst sista avsnittet för att jag visste att det snart var över. Så mycket gillade jag den. Kortfattat utspelar den sig i (östra) London och handlar om Raza som övertalas att bli informatör för polisens anti-terrorenhet. Släng in en poliskille med men efter flera år som undercover och en känslokall polistjej (classic?) så är vi hemma. Låter basic, är otroligt.


Bild: BBC
Sen – The Cry
Dom levererar just nu, BBC, det måste jag säga. The Cry handlar om ett par som åker från Skottland till Australien med sin tre månader gamla son för att försöka få tillbaka vårdnaden om mannens dotter från ett tidigare äktenskap. Innan ens hunnit fram till hans hemstad händer dock något som får allt att förändras. Väldigt spännande och ganska mörkt. Vill flagga för att jag inte sett klart än, så är det någon (riktigt) sjuk twist eller blir katastrof på slutet har jag missat det.

Bild: BBC
Bonus – Killing Eve
Detta kanske är världen mest självklara tips, vet genuint inte om denna serie blivit en grej i Sverige? Om inte så borde den bli det tycker jag. Handlar om Eve som är uttråkad på sitt jobb på MI5, tills en rad märkliga mord ser över hela Europa och hon börjar en katt- och råttalek med den talangfulla, obrydda, lyxälskande yrkesmördaren Villanelle. Inte alls speciellt mörkt och faktiskt ganska roligt. Framför allt supersnygga miljöer!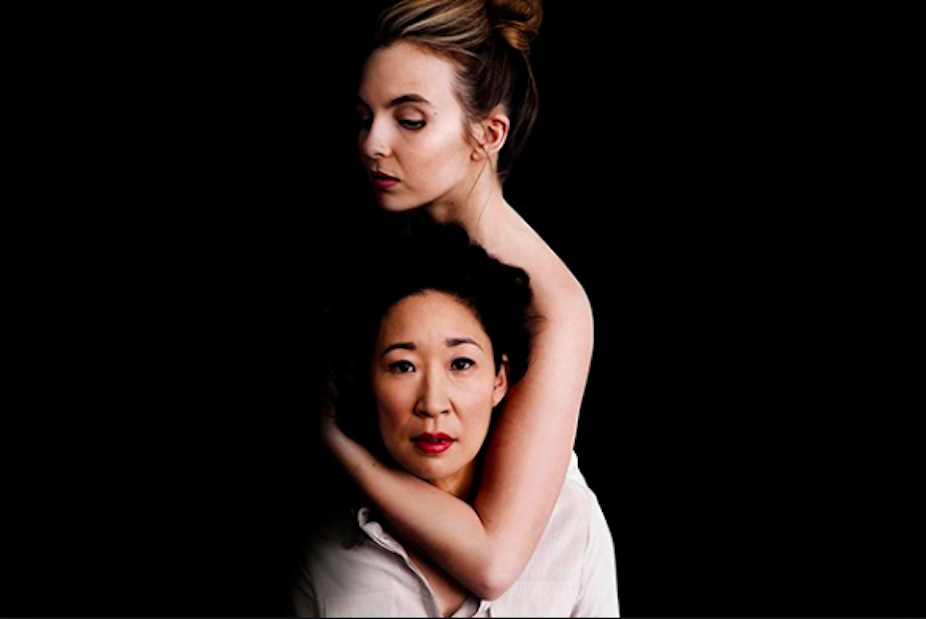 Bild: BBC
Translation: Yes, we're really doing this. Let's wait and see how often I'll post and how long I'll keep it up, but suddenly I got a little excited thinking about sharing stuff with you guys again. Let's start with some binge watching recommendations, all BBC stuff (I'm sure you can figure out how to VPN it if you're not in the UK).
Informer, about Raza who is convinced/forced to become an informer for a counter-terrorism officer with severe issues related to his previous life as undercover within the fascist movement. I haven't been this hooked on a tv show in ages. See it.
Also, watch the Cry and Killing Eve if you haven't already. I mean, a baby going missing in Australia under suspicious circumstances and a gorgeous assassin playing cat and mouse with a bored MI5 officer, would anyone in their right mind want to miss out on that?